2020 Italian Festival!
Welcome to Seattle's 33rd Annual Festa Italiana! Festa Italiana is an all-volunteer community organization which produces an annual series of events the last week of September, culminating in a FREE Italian Festival at Seattle Center. Since 1988, Festa Italiana has been celebrating the cultural roots of Italians and Italian-Americans in the Pacific Northwest by promoting the arts, the food and the culture that are uniquely Italian.
Where and When
Come join us in the beautiful Fisher Pavilion and the surrounding grounds and buildings of the Seattle Center, as we present the 33rd Annual Italian Festival:
Seattle Center
305 Harrison Street
Seattle, WA 98109
September 26 & 27, 2020
10AM – 9PM, Saturday
10AM – 6PM, Sunday
Highlights
Our highlights include the return of Galbani's celebrity Chef Marco Sciortino from Marco's in Buffalo, New York, headlining a great Schedule of Cooking Demos on La Cucina Galbani® Cooking Stage, "Opera Magic – Stories in Song" starring Spotlight Repertory NW, and a Grape Stomping competition which has to be seen to be believed! By popular demand, the Food Court & Vendor Market has been expanded as well.
Celebrity Chefs
Over the years we have had demos from chef's representing such local restaurants as: Café Juanita, Tulio, il Fornaio, Il Terrazzo Carmine, Café Bengodi, Serefina, Assaggio, etc. Some of their recipes can be found in our online Recipe Collection. At the same time, we have featured such national culinary luminaries as Mario Batali, Giuliano Bugali, Anne Burrell, Biba Caggiano, Michael Chiarello, Rocco DiSpirito, Mary Ann Esposito, Maria Liberati, Michol Negrin, Christina Pirello, Rosella Rago and Nick Stellino.
See the Main Schedule.
Taste of Italy™ Wine Tasting and Opening Reception
On Friday, September 25th at 7:00 PM we'll present the Taste of Italy™ Wine Tasting and Opening Reception in the Armory at Seattle Center. Featuring music by Danny Quintero, over 60 Italian wines to taste, and delicious Hors d'oeuvres and antipasti from Big John's PFI. Tickets are $30 per person and you must be 21 or older to enter. ($2.49 service charge applies.)
Festa Luncheon
The Annual Festa Luncheon, sponsored by the Italian Club of Seattle, will be held this year at the prestigious Seattle Yacht Club, overlooking Portage Bay, on Friday, September 18th, from 11:00 AM to 1:30 PM. This year's Keynote Speaker will be Eric Scigliano, author of the book Michelangelo's Mountain. Tickets are $55 per person. (A $3.74 service fee applies.) The Gill Centioli Award winner will be the retired Vice-Consul of Italy Franco Tesorieri, and the recipient of the Patricia DeLaurenti Volunteer of the Year Award will be Patrick Henry, longtime Chair of the Oberto Bocce Tournament.
An Intro to Opera for Youngsters
Local opera troupe, Spotlight Repertory NW present their newly developed introduction to opera, "Opera Magic – Stories in Song."
There will be two 40-minute performances each day at 1:00pm and 3:00pm, at Tino's Cortile, now in the Seattle Center Armory.
The All Italian Breeds Dog Show
The All Italian Breeds Dog Show will have separate booths for each breed, including Sicilian Sight Hounds known in Italian as Cirneco dell'Etna, Italian Greyhounds, Lagotto Romagnolo, Spinone, Bracco Italiano and Cane Corso.
Saturday and Sunday, 10:00am – 4:00pm in the walkway across from the south door to the Armory (near the Starbucks).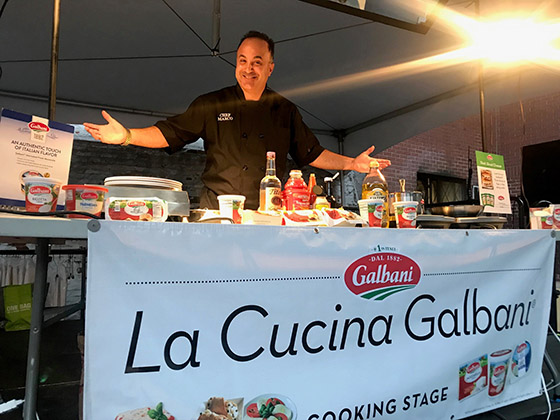 Galbani's celebrity Chef Marco Sciortino from Marco's in Buffalo, New York.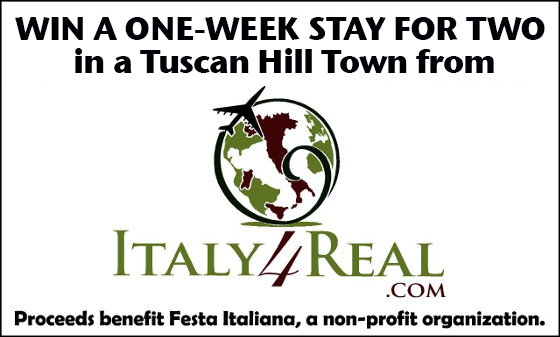 Win a one-week stay for two in Italy in the Tuscan hilltown Montepulciano, donated by Italy4Real.com. Includes a free car rental for a week!
Raffle Tickets are $5 a piece. Only 1,000 chances will be sold. Drawing at 6:00pm Sunday in the Fisher Pavilion.
Mbrascatu, back by popular demand! This indy ensemble from Portland, Oregon plays original material sung in the Calabrese dialect but never fails to get the crowd on its feet. Gypsy-rock at its most exciting! Sunday on the Moretti Mainstage at 4 PM.
Festa Baby, photo contest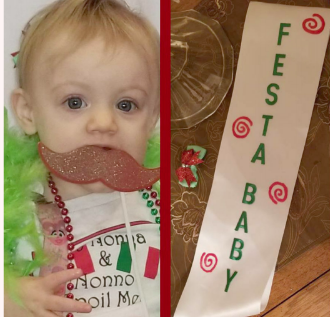 Get Involved
Festa Italiana is a community driven event, so if you're interested in getting involved we have several ways in which you could help: