Learn Italian cooking from the experts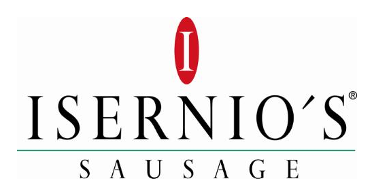 Cooking Demonstrations
Welcome to our virtual cooking demos for 2020. Traditionally (in a normal year) every hour throughout the weekend, between 11:00am and 5:00pm, a different chef from a local Italian restaurant is featured "live" on our Great Italian Chefs® Cooking Stage, located on the Fisher Terrace — the rooftop of the Fisher Pavilion. Again traditionally, each year we host a nationally-known Celebrity Chef or sometimes two. This year we have solicited "virtual" cooking demos, from local chefs and celebrities alike, for you to enjoy at home – and the best part is you can stop them at any time to cook along with them!
Presented by Isernio's Sausage and Merlino Foods. Additional tour support provided by the Mediterranean Inn.
Previous Participants
Over the years we have had demos from chef's representing such local restaurants as: Café Juanita, Tulio, il Fornaio, Il Terrazzo Carmine, Maggiano's Little Italy, Serafina, Assaggio, and Mondello Ristorante. Some of their recipes can be found in our online Recipe Collection.
Nonna Romana's Ricotta Cheesecake, from Rossella's Cooking with Nonna
Zucchini Fritters, from Rossella's Cooking with Nonna
Sicilian Stuffed Artichokes, from Rossella's Cooking with Nonna
Rigatoni with Sausage Sauce
"Sunday Sauce" – Ragu Napolitano with Italian Sausage and Pasta
Margherita's Orecchiette with Rapini & Hot Sausage Recipe
Giampaolo Falchetti from Basilico Ristorante (Olympia, WA)
Rick Ragan from Montalcino Ristorante Italiano (Issaquah, WA)
Il Chiaroscuro — Great Italian Aperitivo's at Festa Italiana (Seattle)
Limonata Martini — Great Italian Aperitivo's at Festa Italiana (Seattle)
Brad Inserra — Celebrity Chef at Festa Italiana (Seattle)
Marzia Caputo — Celebrity Chef at Festa Italiana (Seattle)